Ludo is not only the biggest Maine Coon, but he is also the biggest house cat in the world. He loves his family especially his human brothers, guarding them every step of the way.
He was the biggest kitten in his litter according to Kelsey Gill. Before his first Birthday Ludo hit 20½ Lbs. Many who had met him during his kittenhood, couldn't believe he was a kitten and still had a lot of growing to do.
On October 6th 2015, he was measured by the Guinness World Records at 118.33cm (3 ft 10.59 inch) and was crowned to be the World's longest domestic cat.
"He's currently 34 lbs," Kelsey told. Ludo has grown bigger since last year, and it's likely that this gentle giant has grown longer in length.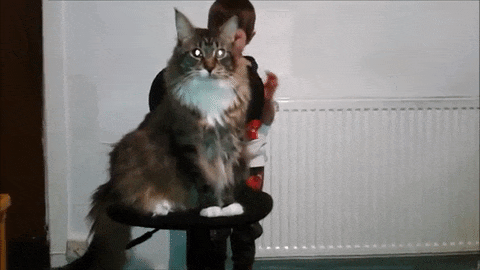 Share this story with your friends.
Comments
comments