A 3-week-old kitten was found abandoned in a cardboard box in front of a pet supply store in Montréal. The manager of the store was shocked when she saw the little kitten meowing desperately for help.  Early October when staff of the store arrived at work, they were surprised by the loud meows coming from a box left in front of their shop — a tiny but very vocal kitten was left in there, crying for his mother. "Anyone could have taken the kitten or left him on the curb. The manager took him in and gave him kitten formula because he was so hungry," Celine Crom of Chatons Orphelins Montréal shared with.
The kitten needed immediate medical attention and around-the-clock care from an experienced fosterer, so they reached out to Chatons Orphelins Montréal, a local rescue, and they stepped up to help without hesitation.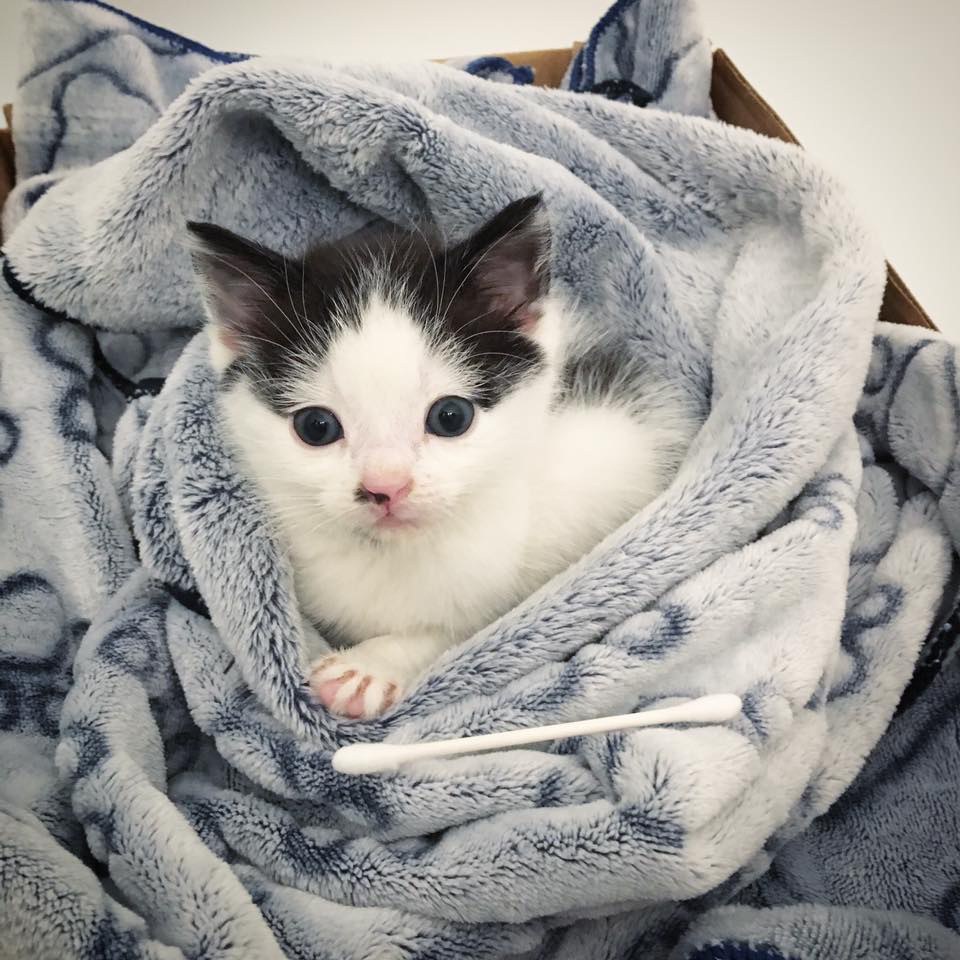 Share this story with your friends. Follow little Toinou and other rescue kitties at Chatons Orphelins Montréal on Facebook.
Comments
comments