A feral cat brought her kitten to meet a woman who had been feeding her, and later surprised her with four more.
The elusive cat, named Cookie, had kept her distance from any humans but her caregiver was determined to earn her trust.
Cookie had always come alone for food until one Spring she brought along a fluffy tabby kitten. "She showed up for breakfast and had a kitten with her," imgur user shaunesphoto said.
The cat mama was very feral, but her kitten, named Scrappy, didn't seem to be as wild as the momma cat. "They lived in a trash strewn vacant lot between a highway and a busy street."
The woman started planning to get both to safety. She was able to rescue the kitten first, took him to the vet and got him neutered and treated for fleas and worms. But getting the mama cat was much harder.
"I continued to feed Cookie but she was more distrustful of me now because I had taken her baby. I just had to rescue her too."
It took the woman nearly one year to get close to Cookie. Finally this Spring she was able to grab the mama cat and bring her home.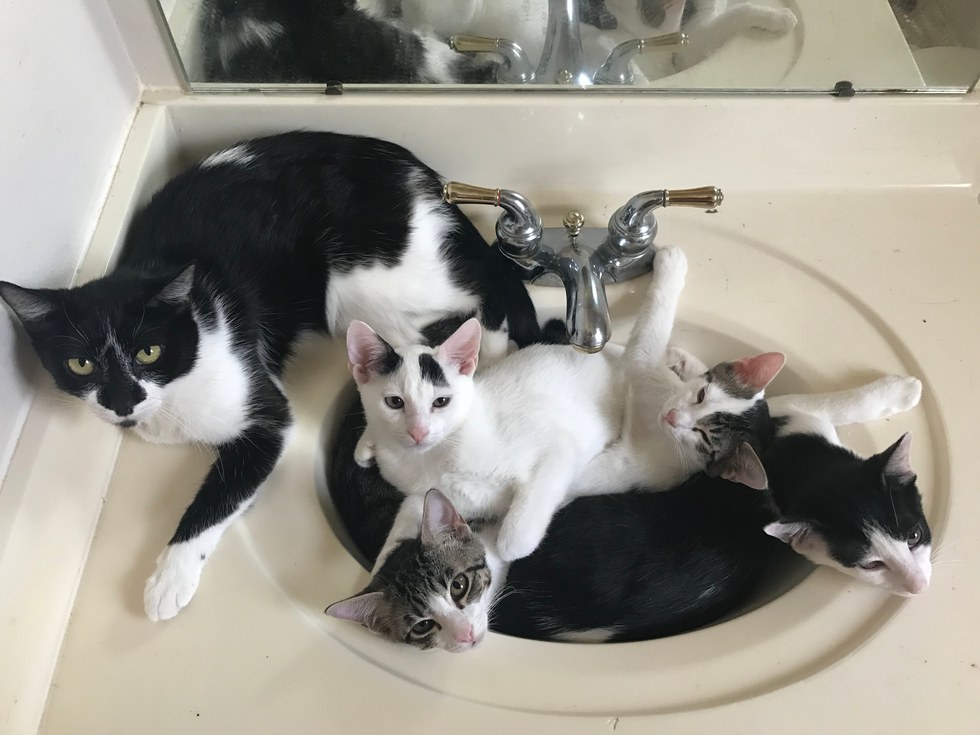 Share this story with your friends. (More info: imgur)
Comments
comments